Vandal/paintwork Scratches
PaintNation paintwork Scratch Repairs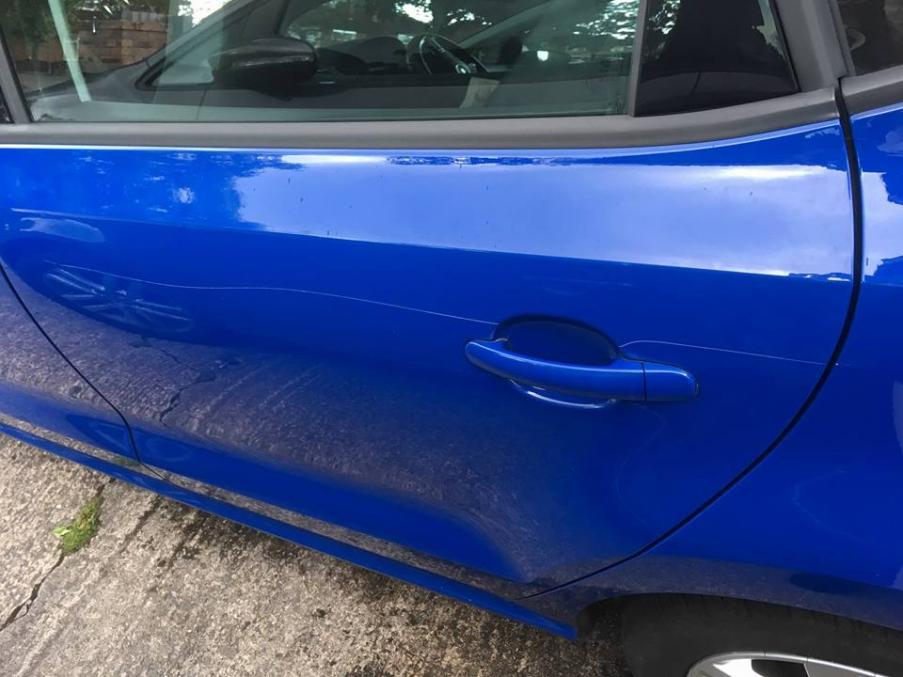 We know the infuriating feeling when you return to your vehicle and find a vandal has damaged the paintwork. This is more common than you may think, across the nation people are returning to their vehicles to find this type of damage.
Vandal scratches as they affect the entire appearance to your vehicle, they also can lead to further issues if a repair is not completed. Meaning your vehicle will lose a lot of value when you come to resell.
Luckily, PaintNation are here to get your beloved vehicle back to normal, our superb vandal scratch process not only fixes and restores the damaged area, but it also means we only need to repair that area rather than repairing or replacing an entire panel.
Vandal Scratch repairs by PaintNation eliminates the need for a body shop because we use our SMART Repair method is used leaving a flawless finish. Is your car currently damaged by a vandal? Then it is the time to get in touch.
Our repair methods include removing the damage, ensuring adhesion between each sub-straight is at maximum and repainting your panel to a factory finish.
Clean the area using solvent and water-based cleaners.
Colour match and mix paint
Sand the damaged area and prep the area ready for primer.
mask and apply primer. This is then infra red baked for 15 mins.
We then flat down the primer and clean ready for painting.
Finally we apply the paint layer followed by the clear coat. once the surface is completely dry we polish, unmask and apply a top-quality wax.
Benefits of using paintNation
Here at PaintNation, Quality and speed is our number 1! We strive for 100% customer satisfaction. That's why we give a LIFETIME GUARANTEE on all repairs. This includes Bumper scuffs, Dents, paintwork scratches and splits.
We will arrive on the day scheduled and most bumper scuffs and scratches are gone within 3 hours. This includes drying times. We always finish up with applying one of the best vehicle wax products on the market to give the best protection against additional minor damage in the future.
We care!