Car Bumper Repair and Refurbishment
A car bumper scuff or scratch damage can be a nightmare. This type of damage is the most common form of accidental damage to vehicles. Fortunately, We offer a safe, fast, cost effective and completely invisible repair. We are so confident in our products and service that we give a LIFETIME guarantee on all Bumper scuff repairs.
PaintNation are car bumper repair specialists, with our experience our plastic bumper repairs can be carried out quickly and are cost-effective. On average, our customers save £££'s and most repairs only take a few hours to complete.
At PaintNation we are fully mobile. This means, no waiting around for weeks on end for body shops to call you. We make it simple. Get a quote. Book a repair date. Then continue with your day. Most repairs are completed in as little as 3 hours.
Any Kind of Bumper Repaired
Our bumper repair service allows us to repair any type of damaged bumper, complete plastic bumper repaired. Textured and painted we can repair them all. Rest assure that our service is highly professional and will completely remove any minor damage, scuffs, scratches or dents.
Cross checking our repairs against the original manufactures colour codes to ensure an exact colour match and a seamless restore. Our colour and texture matching system provides incredible results every time. Leaving no reason to break the bank.
We are dedicated to giving you the highest quality of repair and service with next to no impact on your day-to-day life.
Click the button and send us a message with a photo of the damage.
Can you repair a cracked bumper?
The short answer is Yes!
Split or cracked bumper repairs are extremely common. We have a few stages to this type of repair that includes, Plastic welding, Fiberglass and flexible primers.
All these systems, allow is to get the results which talk for themselves. If you require a quotation click here to fill out our form. we will be in touch as soon as possible.
Cracked or split bumpers can look extremely unsightly and many customers aren't aware they can actually be repaired with a lifetime guarantee. Below we have a caravan cracked fibreglass repair example: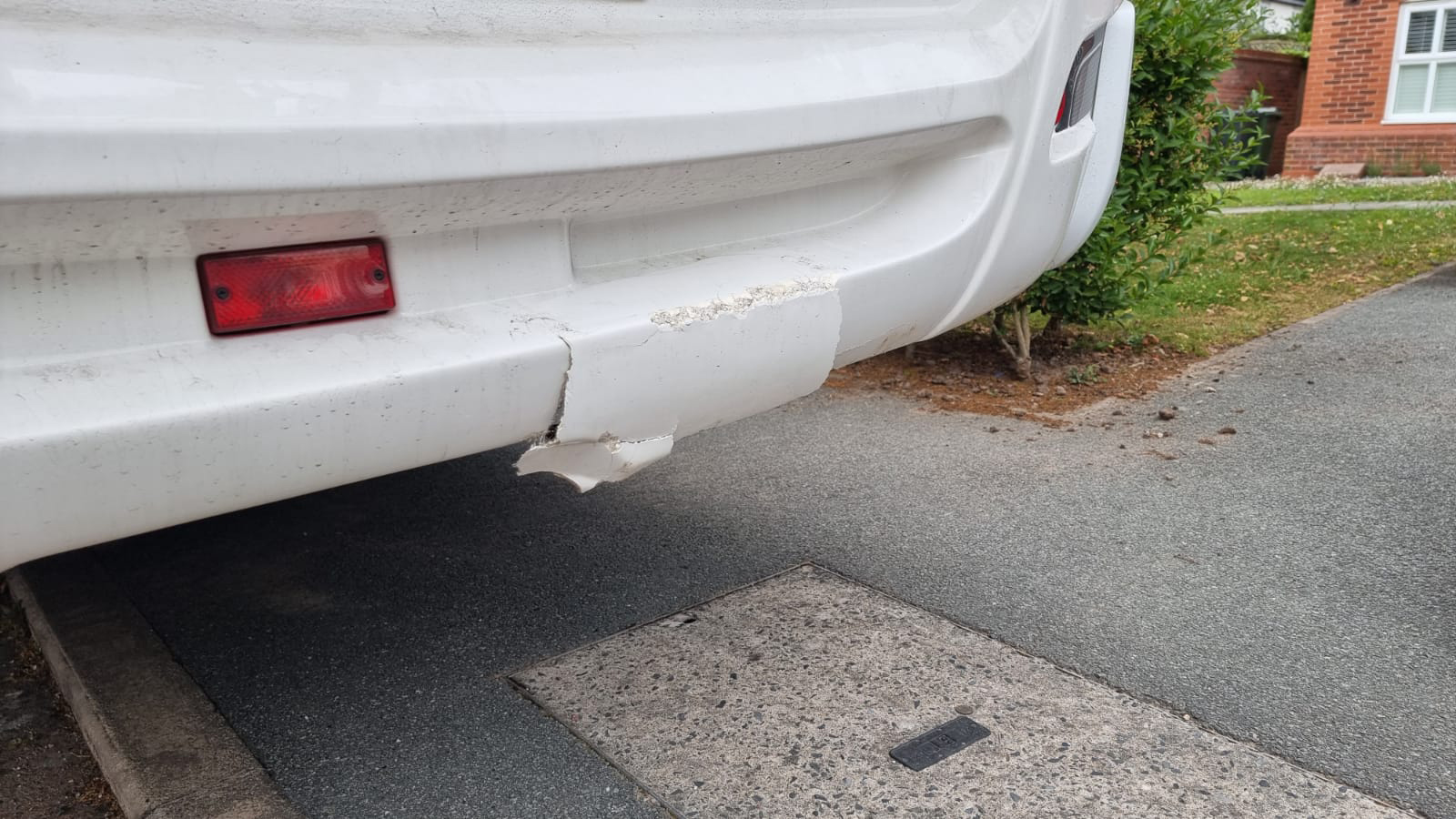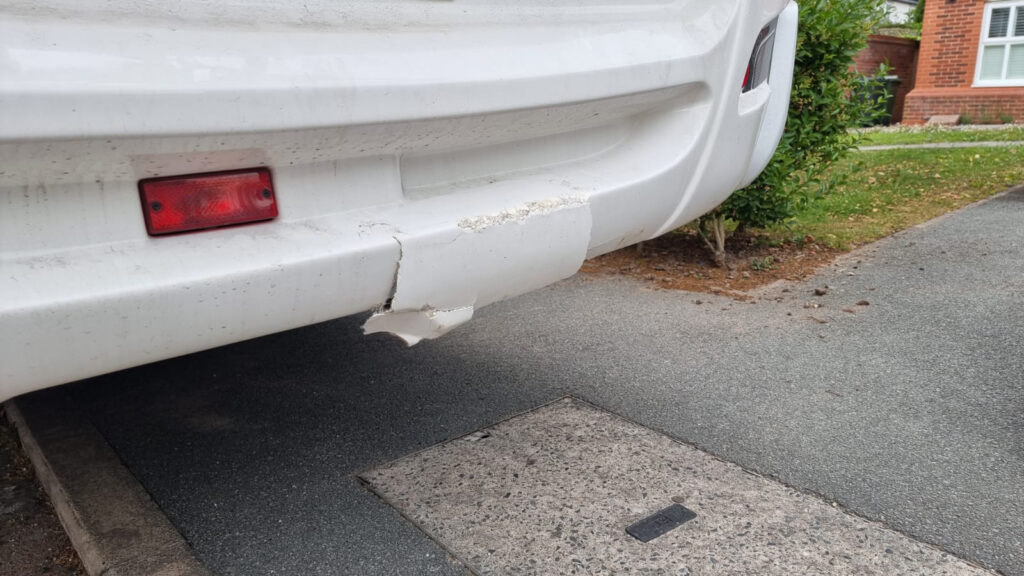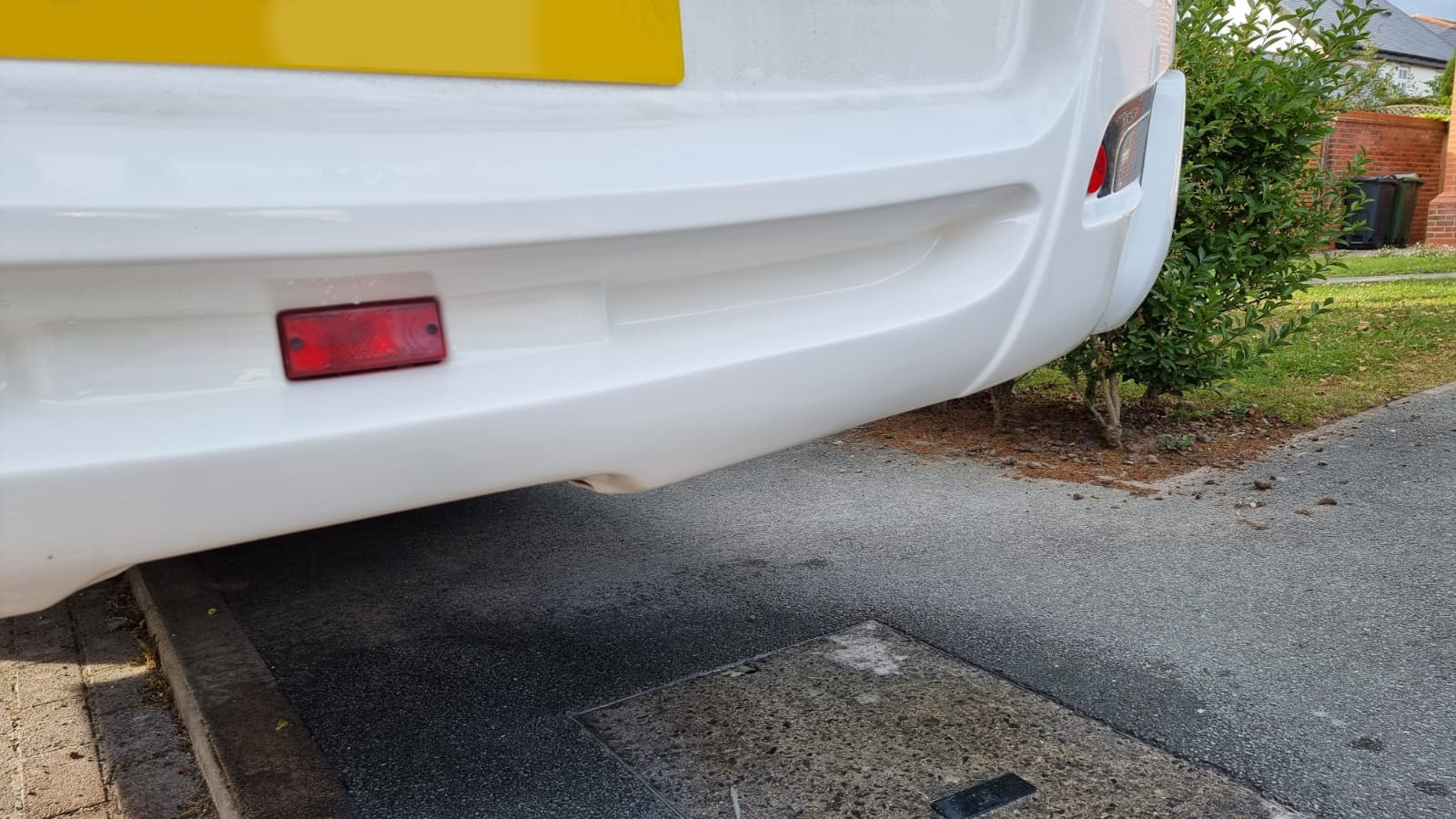 The repair took approximately 4 hours to complete and Looks incredible. Our customer was so happy with our work they have recommended PaintNation Automotive Repairs for similar damage.
Just remember. We are only a phone call away (or email) . We don't judge, we just repair. After all, Accidents happen.
Benefits of using paintNation
Here at PaintNation, Quality and speed is our number 1! We strive for 100% customer satisfaction. That's why we give a LIFETIME GUARANTEE on all repairs. This includes Bumper scuffs, Dents, paintwork scratches and splits.
We will arrive on the day scheduled and most bumper scuffs and scratches are gone within 3 hours. This includes drying times. We always finish up with applying one of the best vehicle wax products on the market to give the best protection against additional minor damage in the future.
We care!